California Housing Market Report and Predictions 2019-2020
admin
Will US Economic Strength Persist?
California GDP is strong, and consumers have lots of buying power with record low interest rates persisting. The case for lower prices by UCLA might be overstated. California home prices don't slouch for long.
Currently in June, across most of the California housing market, active listings are growing, sales are flat, and prices are rising. Strangely, apartment rents in California are falling much to the chagrin of rental property managers. In this post, let's explore the main factors that will drive the California housing market for the years ahead.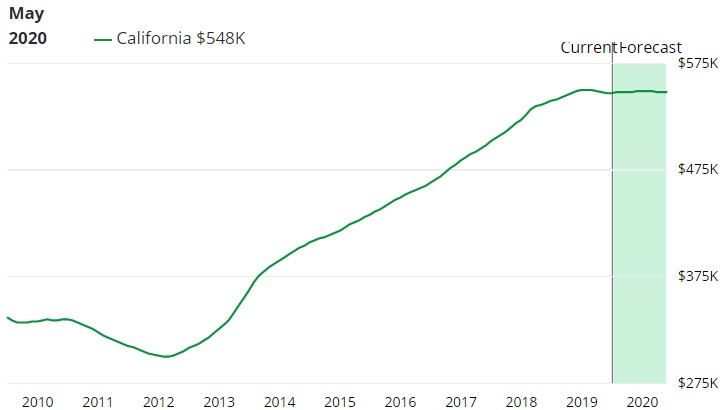 Is California's Housing Market Good?
This epic report on the state of California's housing market explores what's happening. You'll find some eye-opening insight, stats, videos, and opinions about housing in the booming Golden State economy. Please share this material generously as you like and check out our US housing market report too.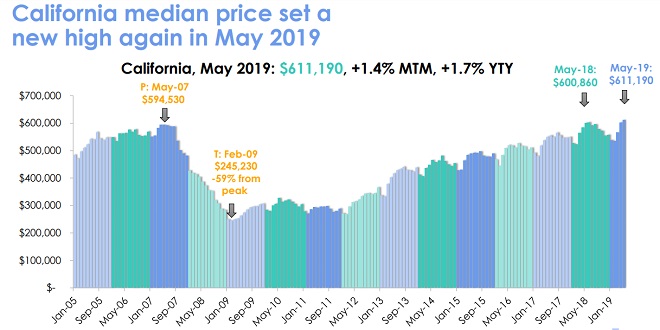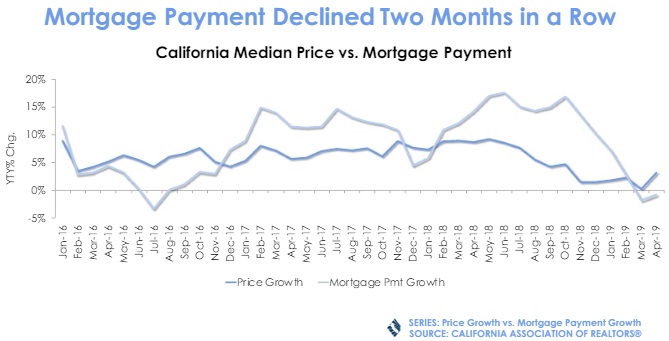 GDP, Wages, Mortgage Rates, Jobs, and Home Prices
The economy is solid, expected to dip slightly in 2020, with an upward push in 2021. With continued low mortgage rates, financing a home or a rental property purchase becomes more feasible. Luxury homes are sitting on the market longer, yet low priced properties get bought quickly.
California's economy grew 4.7% in the 12 months ended in February compared to the national rate of 2.8%. It could grow at a 2.55% pace in the next six months — faster than the national 1.59 – report from Mercury News.
With interest rates fears gone and strong US economic growth, negative forecasts don't hold a lot of water.
Key Factors in California's Housing Market Growth
1. High employment and rising wages create fuel rising home prices
2. Demographics – lots of millennials buying and baby boomers selling
3. Interest rates – on decline?
4. Migration – slowed to keep prices stable
5. Cost of business – extremely high (would you like to see my San Francisco parking fee?)
6. Home prices – wickedly high and rising
7. Rent vs buy – renting is better right now, but for how long?
8. Multifamily new construction – total construction starts in 2019 are down 8%
9. Taxation and tax savings – much better this year
With taxes dropping, interest rates stable, wages rising, prices stable, mortgage requirements reasonable, and rising personal savings, why aren't people buying? Simple, they're hoping prices will plummet.

A Healthier California Market
There are more homes for sale and more buyers. After a strong lull, the upward march on California homes prices continues. The growth of active listings is slowing, and combined with lower new construction, we could forecast much higher home prices for summer 2019.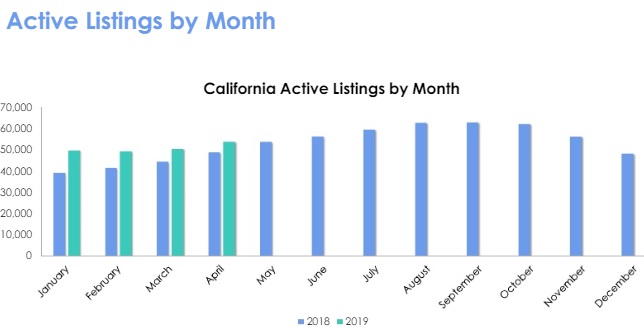 Housing Crash Predictions?
Hordes of millennial, working poor, and homeless people are praying for a California housing market crash, but prices have only leveled or dropped a little. With such strong demand driving the whole California housing market it's unlikely a crash will happen. In fact, with the extra economic activity spawned by housing construction and household formation, there is upward price pressure. And the US economy is booming, and we could be looking at an even longer run of economic prosperity.
What Are They Buying?
The latest stats from CAR show buyers are buying more expensive properties, likely due to the fact there are more available. Overall inventory continues to decline although not as much as 2017 where listings dropped dramatically. Availability dropped most severely in homes less than $200k.
The Predictions and Forecasts for 2019
Top institutional forecasters might look at large array of data, trends, and financial factors, however price forecasts in California comes down to a strong economy, continuing low mortgage and interest rates, rising wages, and the political resistance at the local level (NIMBYs).
NAR predicts home prices in California will only grow by 1.1% in 2018. Potential home prices will be suppressed by 2.4% due to rising interest rates and lowered a further .9% due to government tax changes. They couldn't comment on construction permit and employment change effects.
Nationwide, in February Nonfarm payrolls jumped by 313,000 jobs boosted by the largest rise in construction jobs since 2007 according to the Labor Department.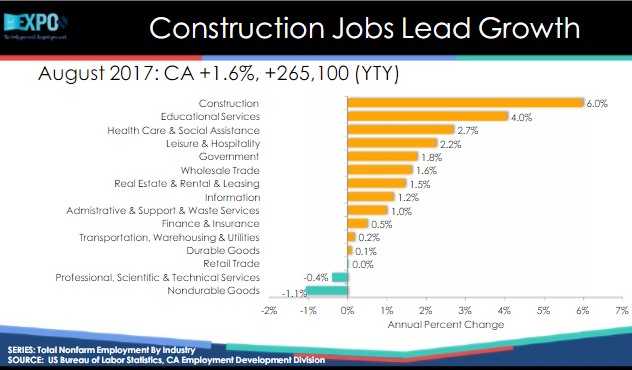 Is this The Best Time to Sell?
The stats show conclusively that sellers are above 55 years of age on average, (baby boomers) yet many homeowners are not selling. Many there is nowhere better than California to move to, and where would they buy a cheaper home anyway?
If you can find a new place to move to, selling your California home may be a wise move. The market won't tank anytime soon, yet we may be nearing price peaks. What's different about this housing boom is the strength of wages which have been subdued. If and when they take off, we might see prices climb 10% to 20% more.
Average rate on 30-year fixed-rate loans in 2007 were 6.53% yet today they are well low of that.
Is buying income rental property in your future? Learn more about the best cities to buy property for investment purposes. Look at apartment listings, and you'll note how much prices for apartment rentals have risen.
The housing squeeze is making rental income suites a popular option, and many are even choosing to start property management businesses. The California rental housing market is hot in 2018 but is this the right time to buy rental properties? However, from setting rental prices, to writing listing ads, to screening tenants to on boarding and communicating well with tenants, management and maintenance can be hard work.
That's why smart landlords and property managers choose the best property management software to save time and keep tenants happy. Learn more about landlords and property management goals for 2019/2020 in our new State of Property Management report.