City Intro – Arcadia
admin
Arcadia, also translated as Arcadia, is a city in Los Angeles County, California, USA. It is located at the foot of Mount San Gabriel, 13 miles northeast of downtown Los Angeles, and adjacent to Pasadena.
CITY OVERVIEW
The city of Arcadia is very suitable for the traditional Fengshui location in the traditional Chinese culture. It faces north and south and is surrounded by mountains and rivers. To the north is the majestic San Gabriel Mountains that run from east to west. An air of joy and happiness.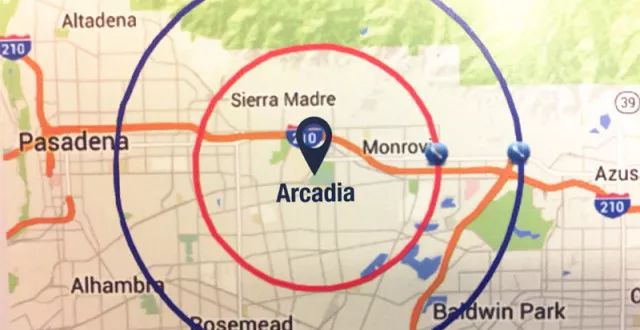 Area: 10.9 square miles
Population: 58,000
Demographics : 59% Asian, 26% White, 12% Hispanic, 3% Other
Average annual household income: $ 80,000
Average house price: $ 832,400
Ownership rate: 60%
Resident education: 52.3% of adults over the age of 25 have a bachelor's degree or higher.

School District: Arcadia High School has been named a champion school by US NEWS AND WORLD REPORT three times, and also one of the top 200 high schools in the United States by NEWS WEEK. Arcadia School District is recognized as one of the top school districts in Southern California. Public school grades from elementary to high school are all scored out of ten. Twice was named the best childcare city in California by Business Week.
Transportation: The traffic here is very convenient. There is 210 high-speed in east-west direction, 605 high-speed in north-south direction, and light rail train from Pasadena to downtown Los Angeles. It is 23 miles from Burbank Airport, 33 miles from Ontario Airport, and 38 Los Angeles International Airport mile.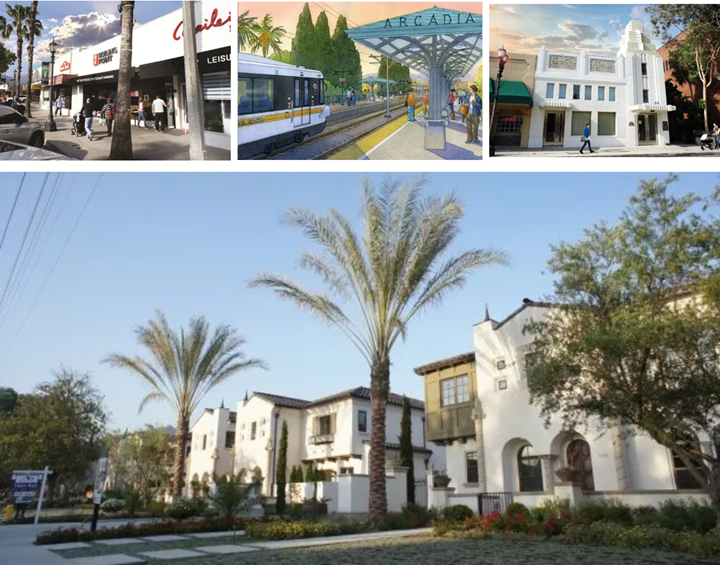 Arcadia has undergone a huge demographic change in the last quarter century. About 30 years ago, Asian city residents were almost all white; today, nearly 60% are Asian. This is mainly the Chinese population. In the city council, there have been Chinese city councillors in recent years.
quality of life
Acadia has a long history, good law and order, an excellent school district and a high-quality environment. It is an ideal place to live, work and support the family. Backed by mountains, deserts and beaches within easy reach, it has a unique geographical environment and enjoys a mild climate all year round. City area environment is very beautiful, multi roadside planted with towering palm trees, a seat cover fine houses reflect them. Apartments and houses where settlers from residential workplace fresh people, the noble neighborhood of luxury homes, one should taste.
The city of Arcadia also provides a large number of valuable assets for the leisure and entertainment life of residents and tourists. Its value and diversity are amazing: world-renowned racecourses, shopping malls, Asian business districts, peacock gardens, etc. Living and working here is very comfortable.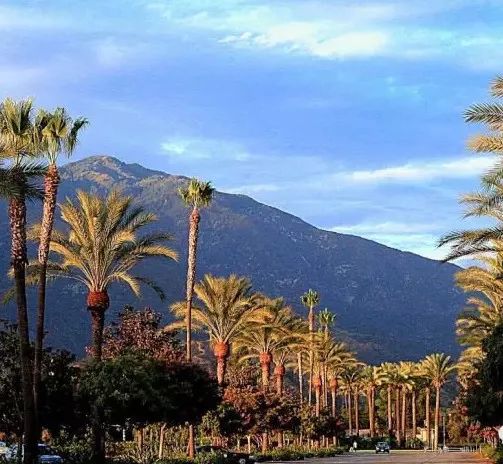 Arcadia is home to the Los Angeles Arboretum & Botanic Garden, the largest botanical garden in Southern California, covering a total area of ​​127 acres. In the botanical garden and nearby neighborhoods, peacocks walking around in the garden are seen from time to time, and their beautiful long tails are strolling on the lawn. Therefore, there is also a beautiful name called Peacock Garden, and the city of Acadia also uses the peacock as its emblem. The law expressly states that peacocks have the right to pass on any road. The peacocks here are not in captivity. Usually peacocks also fly to the homes of nearby residents. Everyone will regard the arrival of the peacock as a symbol of auspiciousness.
Santa Anita Park is one of the well-known thoroughbred horse racecourses in the United States and the world. It is regarded as a pilgrimage place for horse fans. Every holiday is crowded.

The commercial center of Arcadia is the most famous Westfield Santa Anita Shopping Center, which is often referred to by Chinese as "Acadia Mall". It is one of the most important shopping malls in the San Gabriel Valley area, with more than 225 top brand stores, restaurants, as well as the AMC cinema and Dave & Buster electronic playground.
In addition to three large department stores JCPenny, Macy's, Nordstrom and more than 200 boutiques and fashion clothing stores, such as light luxury brands Michael Kors, Coach, Zara, always at the forefront of fashion, cheap H & M, The little girl's back garden Forever 21, sexy Victoria's Secret, BCBG's young branch BCBGGeneration, Express, a must-visit for office workers, American Apparel, Abercrombie & Fitch and Hollister. There are also many children's clothing stores, such as Gap Kids, Zara Kids, Janie and Jack, and of course the Disney Store is indispensable.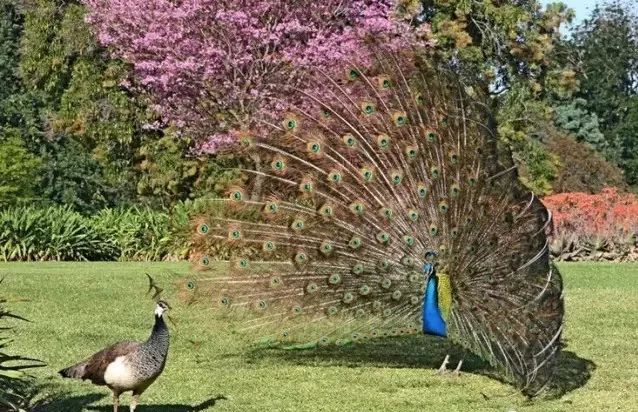 In addition to meeting various shopping needs, Acadia Mall also has AMC cinema and Dave & Buster electronic playground, as well as many well-known restaurants, Dongpo, Din Tai Fung, and unique and unique restaurants, Such as EMC Seafood & Raw Bar seafood bar, Monkey Bar burger, Wood Ranch BBQ & Grill American barbecue, and buffet Kirin Buffet & Grill, Japanese sushi, Ramen, Korean barbecue, drooling when you think.
Acadia medical facilities are well developed. There is one of the most prestigious hospitals in Los Angeles, the US-US Hospital. US-Israel hospitals serving the San Gabriel Valley region for 60 years have been awarded a 5-star rating from the Federal Medical Insurance Agency for three consecutive times, placing it in the top 8% of more than 4,000 hospitals in the United States, which is the best for its medical technology and medical services For sure. There are also many Chinese-speaking doctors here.
Near the US-Israel Hospital, more than 100,000 square feet of medical office buildings have been newly built since 2010, not only possessing advanced medical facilities, but also greatly improving medical efficiency. Acadia has a large Asian immigrant community, so many Asian businessmen have settled here since the 1990s, such as Dahua Supermarket, Guanghua Supermarket, HMART, Chinese-funded banks and various Chinese restaurants, successively in Acadia Mall. And some squares south of HUNTINGTON Boulevard along BALDWIN Street. This place has the best Chinese food in California, which provides Chinese people with the convenience of living just like their motherland.
In addition to Asian cuisine, there are also many famous western foods, such as Matt Denny's Ale House, The Derby, Benihana, Carmine's Italian Restaurant, etc., let you taste the cuisines of the world.
Arcadia not only has the best elementary school to high school education system, but also adjacent to excellent higher education institutions. California Institute of Technology is on the north, the famous University of California Los Angeles (UCLA) on the west, and the University of Southern California (USC) on the southwest. ), Next to Pasadena City College.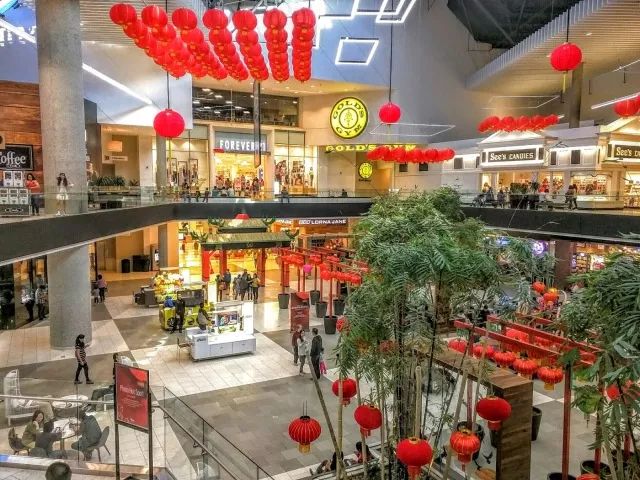 Arcadia City Center
The 100-year-old Arcadia city center is rejuvenating, and the city government has invested in infrastructure construction for many years and it has begun to bear fruit.
In the city center full of humanities, the city government has made many improvements in the urban environment and landscape. Not only has it beautified the neighborhood, but it has also attracted more people to come here for leisure and entertainment, and promote the prosperity of the surrounding business.
Strolling on the Champions Avenue here, you can see the historical monuments of famous horse racers, horse owners, trainers and jockeys who once took the lead in the SANTA ANITA racecourse, learn about their glorious achievements of that year, travel through ancient and modern, and experience classic and modern Combination. Pedestrians or bicycles walking down the streets of the city centre are polite.
Arcadia re-planned the city center as a transit-oriented development model (Transit-Oriented Development), emphasizing that the construction of the project should be centered on a public transportation hub (light rail gold-line Arcadia train station), while advocating efficient and mixed real estate utilization. For commercial and residential use. To promote TOD real estate projects, Arcadia has introduced many new preferential policies. For example, projects developed in the core area of ​​the light rail station can enjoy a 25% reduction in the number of legal parking spaces to encourage new, high-quality hybrids. Project development.
Public transport-oriented development projects rely on urban location and have great potential for development. There are many mixed real estate investment opportunities in downtown Arcadia, waiting for you to discover.

The business district in downtown Arcadia has also been booming at an unprecedented rate in recent years. The area has gradually become a golden business district integrating retail, catering, entertainment, hotels, and banks. The city government has also introduced a number of preferential policies, such as simplifying applications for merchants to move in and reducing the number of legal parking spaces. A new mixed commercial-residential dual-use project is also under construction in the city center, which will provide new development opportunities for businesses here.
Within a 0.5 mile radius of downtown Arcadia, it covers 10 hotels and offers more than 1,200 rooms. Another new 220-room hotel is also about to break ground in the city centre.
Investment Environment
Arcadia is a hub for international investment and development. It has a high international reputation in Los Angeles and is one of the centers for investment, development and high-end housing.
Arcadia City Government is committed to creating a friendly business environment. Recently won the 2017 "Best Friendly Business City" award by the Los Angeles Economic Development Agency.
From left to right: Bill Allen, CEO of the Los Angeles Economic Development Agency, Dominic Lazzaretto, municipal manager of Arcadia, Sho Tay, deputy mayor, Peter Amundson, mayor, Peter Bund, Donna Choi, and April Verlato, Karen Mac Nair, Tim Schwehr, Commissioner for Economic Development.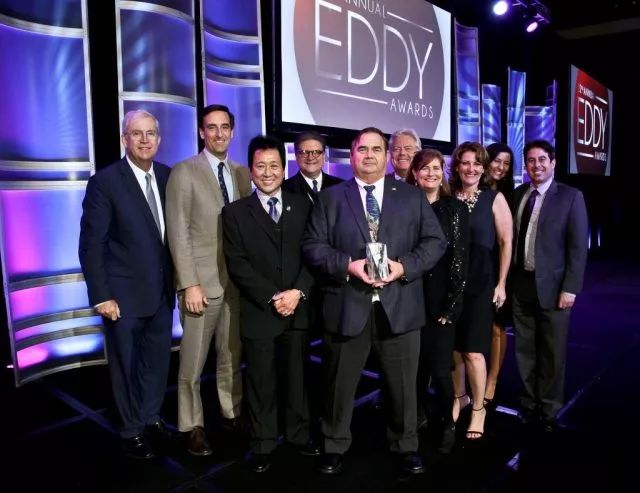 The real estate price increase of Arcadia has always been at the forefront of Los Angeles, so many Chinese people like to invest in real estate here.
First & Duarte's new developments under construction
Upcoming Marriott Delta Hotel (formerly Santa Anita Inn) at 130 W Huntington Drive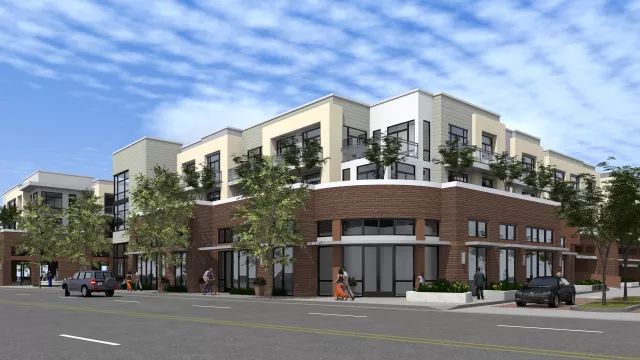 The Arcadia Economic Development Department welcomes you to explore the rich history, feel the current growth and welcome the future development in Arcadia.
This is a city with unlimited potential! The Arcadia Economic Development Department will help you grow your business and grow with Arcadia.