City Intro – Santa Monica
admin
Santa Monica, located between California's Pacific Ocean and Los Angeles, offers the ultimate experience in Southern California. Santa Monica is a must-visit for anyone looking to experience the "California Style". In addition to beautiful beaches and warm weather throughout the year , Santa Monica's location adjacent to the Greater Los Angeles area makes it an ideal tourist destination for tourists and business travelers.
Reasons to visit Santa Monica include: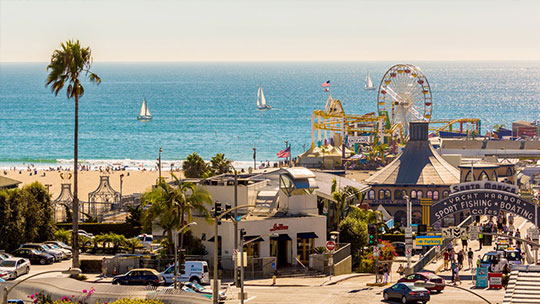 ● A range of 8.3 square miles / 21.5 square kilometers within walking distance
● Only8miles/ 13kilometersnorthof Los Angeles International Airport (LAX)
● Locatedwithin6miles/ 10kilometers fromUCLA, University of Southern California (USC), Loyola Marymount University (LMU) and other well-known universities
● Convenient public transportation and car rental system,no car is not a problem
● More than300sunny daysevery year
● 3.5 miles / 5.6 kilometers long coastline
● leading the global trend of health trends and healthy eating,has a farmers market cooking, popular restaurants and healthy influx of gym
● 8 blocks provide a variety of shopping, dining, nightlife, outdoor entertainment and home entertainment
The eight blocks of Santa Monica include:
● Santa Monica City Center, Third Street Commercial Road
● Main Street
● Central City
● Montana Street
● Ocean Park Avenue/Santa Monica Airport Area
● Pike Avenue
● Santa Monica Pier/Ocean Park
● Wilshire BoulevardSanta monica beach
Santa Monica Beach, located west of Los Angeles, is the most iconic beach in the famous Southern California beaches.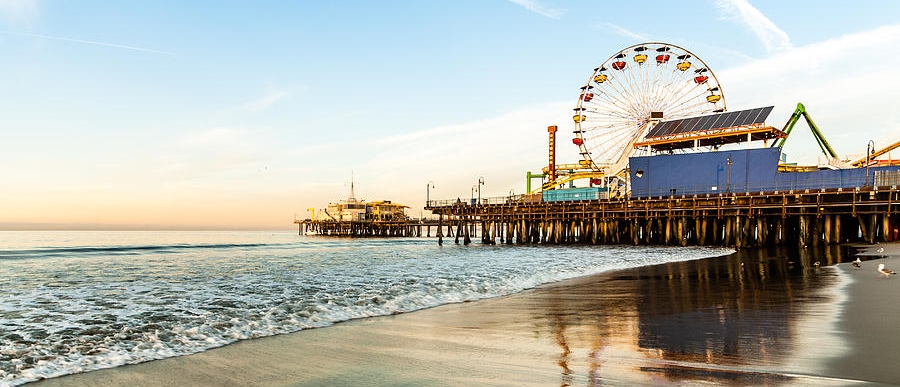 Tourists and tourists flock to Santa Monica Beach because:
● Large area, up to3.5miles
● With carefully maintained soft beach
● Within walking distance of popular hotels, shops and restaurants
● Provide various activities and attractions
● An iconic beach in Southern CaliforniaSanta Monica Dining
Tourists (and locals) come to eat in Santa Monica because they can enjoy a wide variety of food here, usually from the Santa Monica Farmers' Market-a relaxed, seafront atmosphere and some in Greater Los Angeles The best but unnoticed restaurants and nightlife in the area.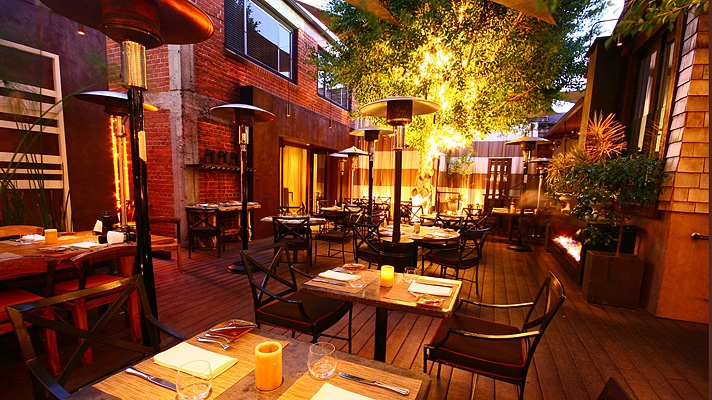 Due to the compact area of ​​Santa Monica , the restaurants are very close to each other and are very walkable. Most of the well-known and popular restaurants in Santa Monica are located on or next to each major street / block. Visit Santa Monica restaurant is a very easy thing to do , because :
● hotels are located Street area,close to restaurants and bars
● No car is needed between the hotel, restaurant and other attractions
● close to the beach has created a relaxed and intimate restaurant scene,dining in Santa Monica restaurants all without a suit jacket and tie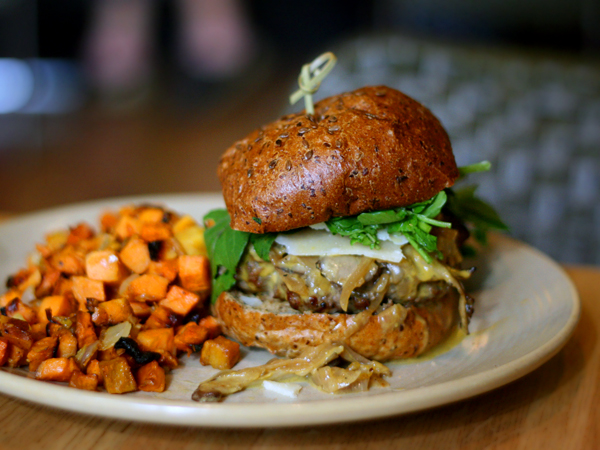 Santa Monica's small scale allows tourists to find a variety of nearby restaurants with different cuisines, prices and atmosphere. Although Santa Monica has a variety of international cuisines, our most famous feature is California's multiple flavors, fresh ingredients from nearby farms, and healthy meals.Things to do in Santa Monica
Santa Monica is a perfect seaside town. Compared to Los Angeles' Malibu or Venice Beach, Santa Monica is a perfect combination of seaside charm and coastal elegance. This makes it a fully attractive tourist destination. Santa Monica is only 8.3 square miles in size, so you'll find it a small city that's perfect for walking and relaxing.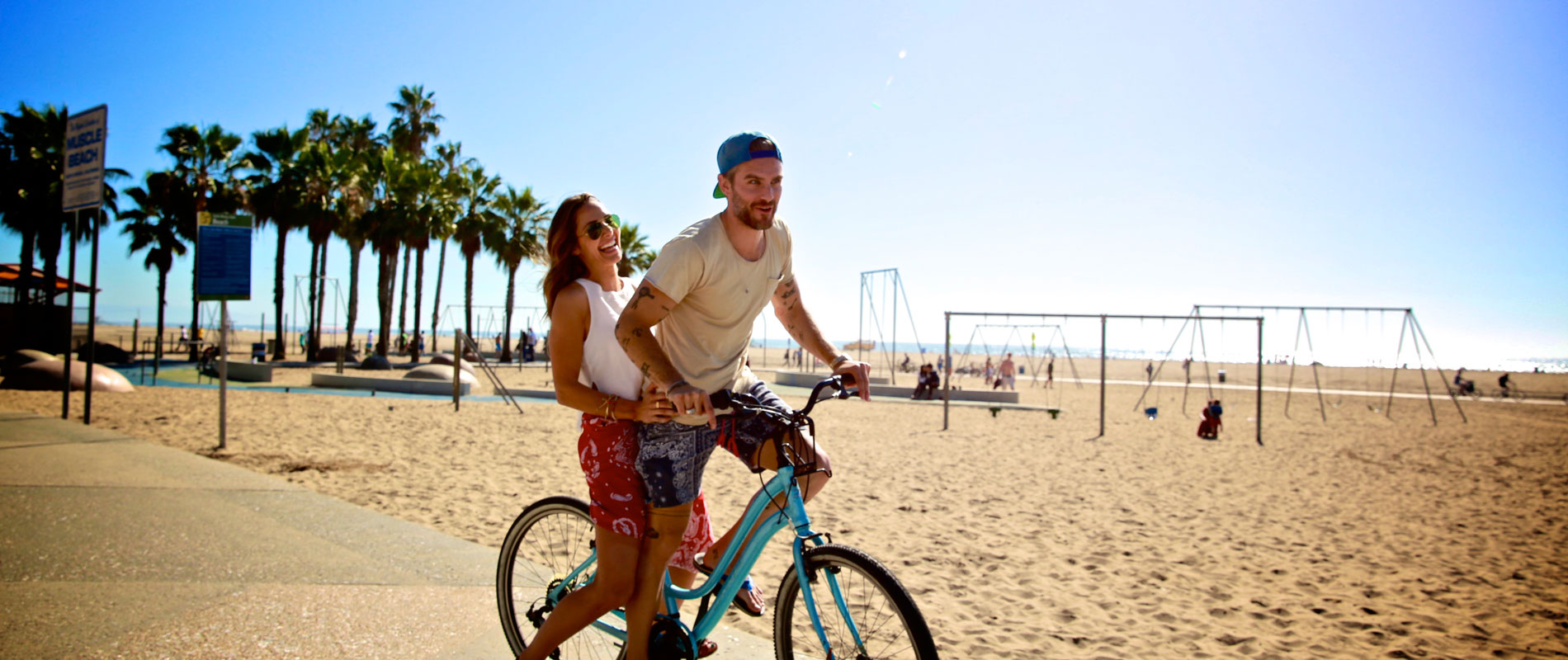 There are many things to do in the city. Your itinerary can be simple or complex. You can immerse yourself in museums and world-class shopping malls, or relax on the beach and watch the world around you. Beaches, surfboards, skateboarding, trail running, muscle beaches, and 22- mile / 35- km bike paths give you unlimited opportunities to experience California's healthy life.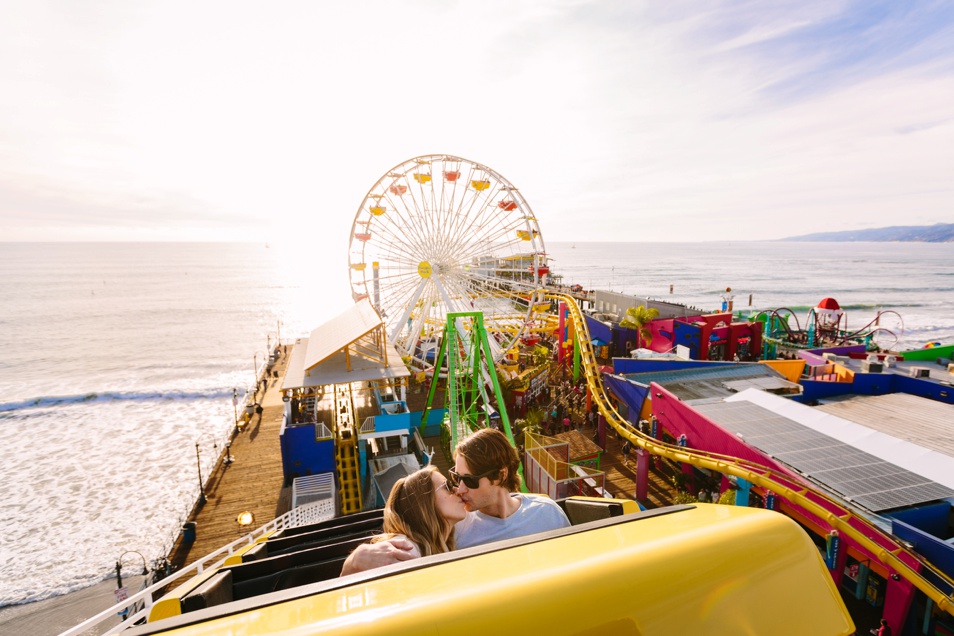 Popular attractions and activities in Santa Monica include:
● Santa Monica Pier : It is the Pacific Park, Santa Monica Pier Aquarium, New York Trapeze School, and Lowe's Carousel House
● Shopping : Must-visit spots include Third Street Commercial Road, Santa Monica Shopping Center, and Main Street and Montana Street.
● Art Culture : Visitmore than100museums, galleries or public art works in Santa Monica
● Nightlife : Experience happy hours on Ocean Drive at sunset
● Farmer's Market : There are four farmer's markets every week throughout the year, and many local chefs frequent it
● Santa Monica Beach : Don't forget that on this famous Southern California beach, you can enjoy cycling, surfing, skateboarding, outdoor yoga and many other activitiesSanta Monica Shopping
You might think of Santa Monica as a laid-back seaside city, but its shopping options in the heart of the city are comparable to metropolises like Manhattan or nearby Beverly Hills. That's because Santa Monica's shopping ranges from unique artworks and eco-inspired housewares to well-known skate brands and catwalk fashion. It's all within a pedestrian area of about 8.3 square miles.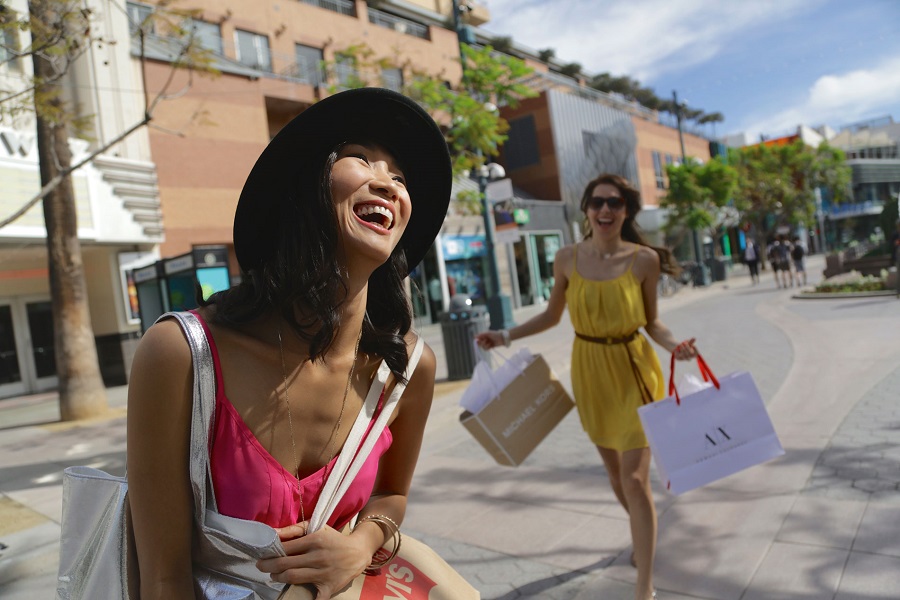 Santa Monica includes many famous shopping destinations, not only the 3rd Street Shopping Center in the city center and Santa Monica Shopping Center, there are many shops such as Bloomingdale Department Store, Nordstrom Store , Louis Vuitton, Tiffany, and more, as well as upscale boutiques along Montana Street and eclectic retailers on Main Street. Each of the eight blocks has its own characteristics. Come and find your "California style" to take home.Santa Monica Accommodation
There is no shortage of lively or diverse communities in Los Angeles. Although it seems to have a large number of options, it has a place that even the locals will feel like they are all in one: Santa Monica.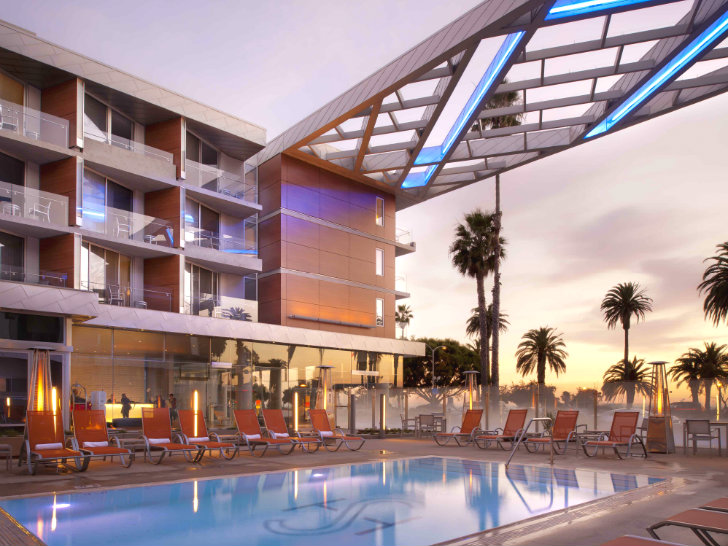 There are 38 hotels in Santa Monica , all 4 miles from the ocean , and most are by the beach or within walking distance. Santa Monica's Lodge offers a wide variety of accommodations and a central location close to Los Angeles International Airport, Hollywood, and many of the world's most prestigious universities.
When choosing a room in Santa Monica, please note:
● The size of the room will vary depending on the age/history of thebuilding
● The largest hotelLoews Santa Monica (342rooms), the smallest hotel isThe Cottage Santa Monica (4rooms)
● Summer (5Yue- 9months) Santa Monica hotel is the busiest season
Disclaimer: The content and pictures are reproduced from santamonica.com, the copyright belongs to the original author. If there is any infringement, please contact us and we will deal with it in time .