Getting Ready To Connect with Chinese Buyers of Real Estate
admin
Getting Ready To Connect with Chinese Buyers of Real Estate
The impact of Chinese buyers' of U.S. real estate is increasing. Since 2010, U.S. residential real estate purchases by Chinese have grown on an average 18.7%. It is noteworthy that such growth occurred despite China's capital outflow controls or the recent trade tensions. The reason Chinese investment remains strong is that a significant number of Chinese have money outside of China and the fact that real estate is not currently subject to any tariffs.
It has been estimated that over $1.6 trillion Chinese capital is outside of China, most of which will undoubtedly be invested into U.S. real estate.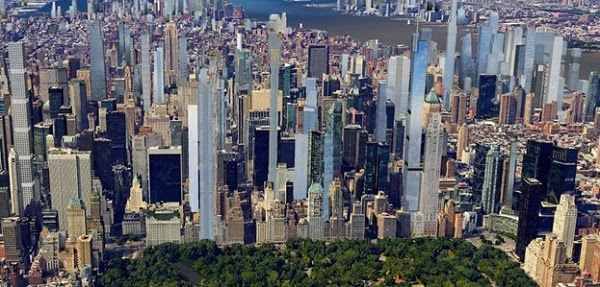 Chinese buyers' tendencies toward:
1. Purchasing relative upscale properties and paying $831,800 on average; in affluent communities such as Orange County, the average purchase price is even higher.
2. Deciding very quickly to purchase (often after 1 visit);
3. Completing 65% of all transactions in cash.
Chinese buyers are motivated by U.S. educational opportunities, clear property rights, land ownership, protected environment and the appreciation potential of U.S. real estate investments.
In this article, we discuss "readiness" and explore effective ways of attracting Chinese buyers of U.S. real estate. It would be helpful to clarify a few points as to who the buyers are, and how they find information on U.S. properties. The target Chinese buyers are typically senior executives, business owners, or real estate investors who likely already own multiple properties in major cities in China. They may be Chinese women who control the family purse strings and oversee their real estate portfolios. They are most likely middle aged and have children. Most speak little English, although a few are highly proficient in reading English brochures.
Almost all the Chinese buyers are highly skilled in using online tools, including Chinese social media platforms such as WeChat. These Chinese buyers have already invested time and money in transferring their wealth to the West seeking a safe class of assets in U.S. real estate.
Advantages of a local market starting from the schools, public transportation, proximity to a Chinese supermarket and the appreciation potential of properties in a specific neighborhood are attractive to Chinese buyers. After all, they all know "school properties" sell at a high premium in China.
There are a number of things real estate professionals in North America can do in order to connect with Chinese buyers. Understanding Chinese culture is very important for the listing agent establish rapport with the buyers and Chinese buyers like to work with listing agents who understand them. Also, being able to communicate with the Chinese buyers in Mandarin would be a BIG plus in speeding up a closing. Having a property marketing brochure in simplified Chinese will be more useful.