Tiger Woods Joins Push to Find New Life for Old Golf Course
admin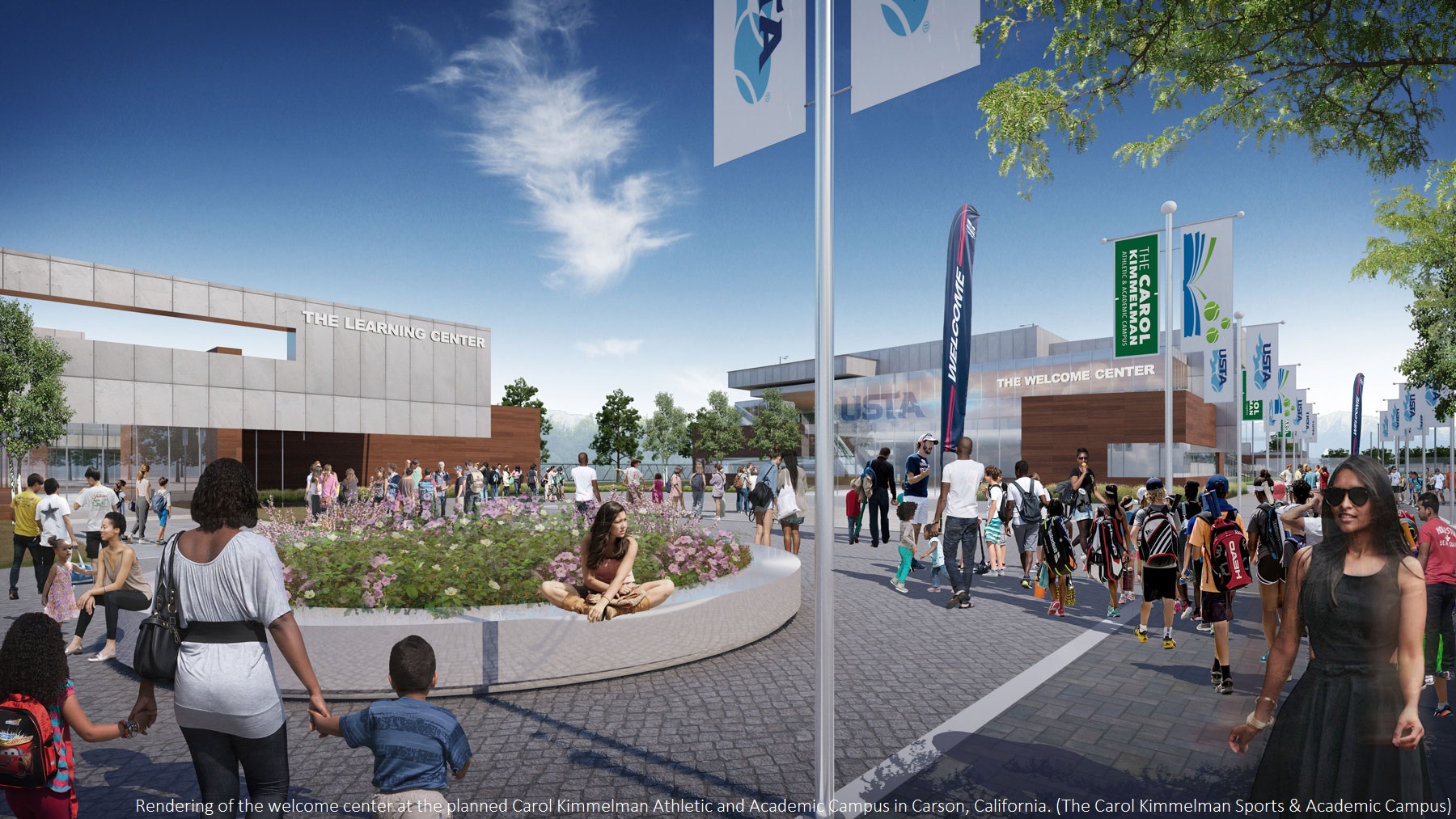 Tiger Woods is helping to breathe new life into a dying Los Angeles County golf course, by transforming the site into an athletic and education facility that doesn't include the sport that has earned the champion golfer his fame.
Woods is part of a public-private partnership planning to turn a portion of the roughly 170-acre Victoria Golf Course in the city of Carson into one of the largest sports and education complexes ever built in South Los Angeles County.
The Carol Kimmelman Athletic and Academic Campus, approved last week by the Los Angeles County Board of Supervisors, is planned on about 80 acres at golf course at 340 E. 192nd St. It is designed to include five soccer fields and 52 tennis courts spanning almost 30 acres as well as two basketball courts, a running track and an approximately 25,000-square-foot learning center with a focus on science, technology, engineering and math.
"With the Kimmelman Campus, our youth will have an amazing opportunity to unlock both their academic and athletic potential and to learn about perseverance, teamwork, fair play and other valuable life lessons both on and off the court," Los Angeles County Supervisor Mark Ridley-Thomas, in whose district the development will be built, said in a statement.
More than 1,000 U.S. golf courses have closed since reaching a peak of 16,052 in 2005, when Woods was at the height of his career and drew more people to the links, according to the U.S. Golf Foundation, the industry's leading trade group. The owners of those properties are increasingly opting to redevelop their courses as residential property, especially in California and other areas where land for residential development is at a premium.
The Carson public-private partnership involves Woods' nonprofit charity TGR Foundation, as well as nonprofit Kimmelman Foundation, nonprofit L.A. Galaxy Foundation associated with the professional soccer team, and the nonprofit United States Tennis Association Foundation, whose board of directors is chaired by tennis champion Chris Evert. The Tennis Association plans to relocate its headquarters to the campus, and its Player Development division, which trains athletes, could make the campus its West Coast center of operations.
Woods's group is involved in the STEM education portion of the project. In a statement, Woods said his foundation hopes the project helps to "continue to spread our mission of empowering students to pursue their passions through education."
"When we first started, we were a golf-based foundation," Woods said of his nonprofit in an interview with Bloomberg News in February. "After 9/11, I decided to go a different route. I told my dad, we're not going to be golf-based, we're going to be education-based. That's how I was raised. School became before sports."
The Kimmelman campus stands to benefit the city of Carson, which has been seeking to add more development to its low-density and largely industrial areas, according to Odest Riley, president of WLM Financial, who works nearby but is not involved in the project.
"It's a great use of space," Riley said. "Carson has a lot of undeveloped land that can be used for something that can be productive."
The city was once a contender for the National Football League stadium for the Los Angeles Chargers and Rams teams. That $5 billion project is underway in the nearby city of Inglewood now.
"Tennis, soccer and incredible education programs will benefit our entire community," Carson City Councilman Jawane Hilton said in email. "This is the kind of investment that will leave a lasting impact on our community."
The Victoria Golf Course was built on top of a landfill that operated until 1960 which has some locals concerned about the possible environmental impact of developing the land. Developer Shopoff Realty Investments, which operates the golf course, may redevelop another portion of the land not being used by the athletic campus.
The project is named for Carol Kimmelman, who was a member of the University of Southern California women's tennis team when they won the 1983 national championship. She later became an elementary school teacher in South L.A. just miles from the golf course. She died of cancer in 2017. Her foundation, created by her family after her death, has donated about $40 million toward the project, according to news reports.
A groundbreaking for the project is scheduled to take place this winter.